Travel high above our planet for a glimpse of Earth's natural beauty as seen from outer space, captured through NASA satellite imagery - our most popular design, Earth with the Levitating Globe.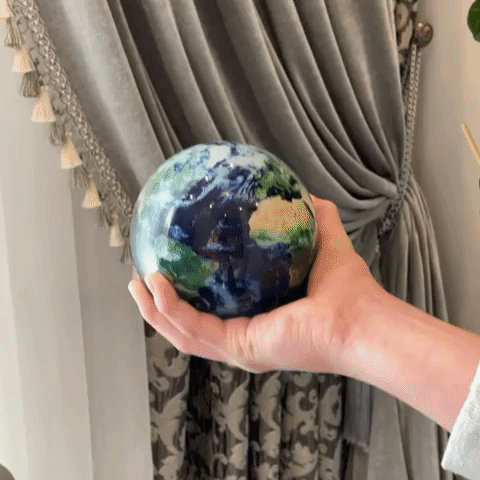 EARTH WITH CLOUDS GLOBE
The Earth globe uses Images from NASA
Turns using ambient light
Hidden magnets provide movement
No cords or batteries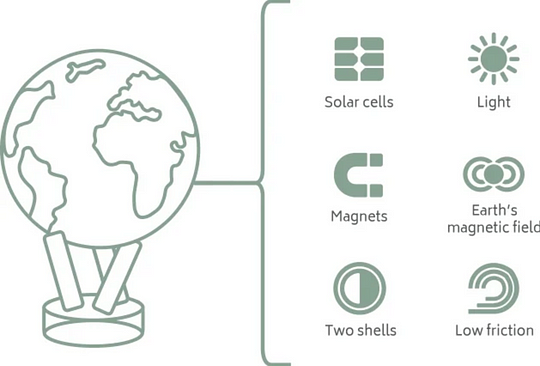 Each globe has a transparent outer shell made from carefully selected, high-quality acrylic. This external layer remains stationary while an internal one spins using advanced magnets for torque and solar cells to power the movement.